Sign In to Online Banking
Our Sign In page is changing
On November 29th, we are simplifying how you sign in to Online Banking. You will enter your 16 digit BMO Debit Card or BMO Credit card number and your password on the same page to sign in, just like you would in BMO Mobile Banking or Tablet Banking. You will no longer be required to verify a security image and phrase before you sign in to see your accounts. And you will still be able to choose to remember your card number for future sign-ins, making signing in even easier.
Your Security. Our Priority.
BMO Bank of Montreal will never ask you to divulge personal information such as passwords, account numbers or challenge questions and answers by email, telephone or fax. We encourage you to take a moment to learn how to protect your accounts against email fraud, how to report fraudulent emails and read our 100% Electronic Banking Guarantee.
We also recommend that you do not allow your browser or other password management service to remember your password, especially on a shared and/or public device. Refer to your browser's Help section for instructions on how to disable this feature.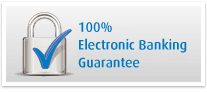 At BMO Bank of Montreal your security is our priority. Our secure sign in process and strong encryption are only the first steps we take to provide you with a safe and secure Online Banking experience.
We will reimburse you 100% for any losses to your Personal Banking accounts resulting from unauthorized transactions through Online Banking.
We will never ask you to provide passwords, account numbers or challenge questions and answers by email, telephone or fax. If you receive an email that you think is fraudulent please report it to us as soon as possible.
We offer a free download of Trusteer Rapport software to help protect you from online fraud and identity theft.
Learn more about how to protect yourself online.